Whitchurch Community Hospital and MIU
Claypit Street, Whitchurch, Shropshire, SY13 1NT (SatNav SY13 1RR)
This hospital has an MIU and Xray in the same building with specific opening times which you can find below. The hospital itself is open 24/7 with specific visiting times.
On the rehabilitation ward, there are 32 beds for rehabilitation and palliative care for patients aged over 18.
GPs may admit people to these beds and they are also available for the transfer of patients from acute hospitals for rehabilitation.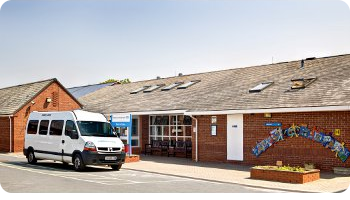 Out of hours service
The out of hours service can be contacted by dialing 111.
MIU Opening hours
MIU
Monday to Friday 9am to 5pm
MIU Xray
Monday to Wednesday and Friday 9am to 1pm, Thursday 9am - 5pm
Tel: 01948 509232
Email Whitchurch MIU
Hospital visiting times
Daily visiting times to in-patient wards are Monday to Sunday 2pm to 3.30pm and 6.30pm to 8pm.
MIU information
Whitchurch Community Hospital
Whitchurch
Shropshire
(SatNav postcode: SY13 1RR)
How to find us and parking
Whitchurch Community Hospital, Claypit Street, Whitchurch, Shropshire, SY13 1NT (SatNav SY13 1RR)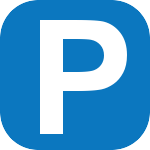 Parking
The hospital has a free car park for visitors.
Frequently asked questions
The main reception desk opening times:
Monday to Friday 08:30- 17:00

The rehabilitation ward is open seven days a week

Please be aware that the minor injury unit is not open 24 hours (hours of operation are provided in the 'MIU information' box)

The phlebotomy service is open Monday to Friday 08:30 – 12:00

Note: The phlebotomy clinic may close early during periods of increased demand

Pharmacies are available at:

Green End Pharmacy
11-13 Green End
Whitchurch
SY13 1AX
Telephone: 01948 662109

Boots Uk Ltd
10-12 Watergate Street
Whitchurch
SY13 1DW
Telephone: 01948 662060

L Rowland & Co Ltd
11 High Street
Whitchurch
SY13 1AX
Telephone: 01948 662813
The hospital also offers the following services:
Audiology
Community Midwifery
Minor Injuries Unit
Occupational Therapy
Outpatients clinics
Phlebotomy (blood tests)
Physiotherapy
Rehabilitation Ward
Speech and language therapy
X-ray
The following outpatient services are also provided:
Cardiology
Ear, Nose and Throat (ENT)
Gastroenterology
General medicine
Gynaecology
Physiotherapy

To access all hospital services please report to the main hospital reception desk.
If you are an outpatient, it would be helpful for you to bring the following items with you to your appointment:
Glasses and prescription for an ophthalmology appointment
List of medication
Relevant paperwork
Specimen (if asked)
Patient passport e.g. Who I Am if appropriate
For patients who meet the criteria to claim travel expenses, please bring the correct documentation.
If you are an in-patient you will need to bring the following items with you for an overnight stay:
Any medicines you are already taking
Day and night clothes
Dentures, if worn
Glasses
Mobility aid, if used
Appropriate footwear
Toiletries
Towel
Patient passport e.g. Who I Am if appropriate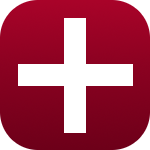 Patient health, safety and wellbeing
Please help us to protect our patients. If you have any symptoms including diarrhoea, vomiting, nausea, raised temperature, headache or aching limbs, please do not visit the hospital until you have been free of symptoms for 48 hours.
Please ensure you use the hand gel provided on entering and leaving wards and departments.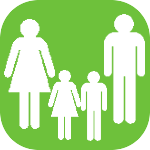 Visitors information
Within the hospital there are several noticeboards with patient information available and there are also TV displays in the out-patient department.
Visiting times
Daily visiting times (including weekends) are 10am to 8pm.:
Other provisions
Quiet rooms are available for patient use if required. We also have a Chaplaincy service available.
The Beechtree Community Centre is run by Whitchurch Community Services Association and is located on the hospital site. For more information, please visit www.beechtreecentre.org.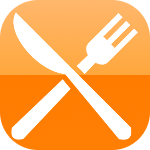 Meals and catering
The hospital offers in-patients an excellent choice of traditional food cooked fresh on site and snacks are available 24 hours per day. Special diets are catered for on request. Snacks and drinks are available on site from vending machines for visitors.
A trolley with sweets, squashes and toiletries visits the ward every Tuesday and Saturday.
Mealtimes

Breakfast: 08.00 - 09.00
Lunch: 12.30 - 13.30
Tea: 17.00 - 18.00
Protected mealtimes

The hospital has protected mealtimes that protect patients from unnecessary and avoidable interruptions. This helps to enable our staff to provide patients with support and assistance with meals - placing the patients' mealtimes as a priority in their day.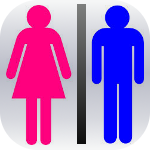 Single sex accommodation
We currently do not offer:
Accident and Emergency
Chemotherapy services
Renal dialysis
24-hour Minor Injuries Service
Useful links
The nearest local Accident & Emergency departments are:
Patient Information
What is the Local Offer?
The local offer provides information for children and young people with special educational needs (SEND) and their parents or carers in a single place. You can find out more about information about this on our SEND reforms and Local Offers page.
SEND/Local Offer information
Full SEND and Local Offer details are located elsewhere:
Next review due: 1 September 2020