The Board
The Community Trust Board is made up of Directors and Non-Executive Directors. All Board directors have committed to uphold the seven principles of Public Life as set out by the Nolan Committee.
Role of the Board

The Executive Directors are responsible for running the organisation and for making sure that it delivers on its statutory obligations. They are also responsible for making sure that the Trust performs at the highest possible level – offering the best possible services to the people and communities it serves.
A Non-Executive Director is a member of the board who is not an employee but appointed for his/her expertise and takes a part in decision making at board meetings.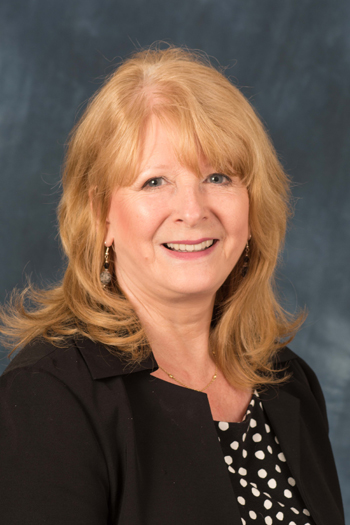 Nuala was CEO of the Donna Louise Trust Children's Hospice in Stoke on Trent from 2007 until 2014. Prior to that she was the Director of Fundraising at Hope House Children's Hospice from 1994 until 2007. Nuala has worked in the voluntary sector for over 30 years for a number of different organisations including Help the Aged, OXFAM and Marie Curie Cancer Care.
Nuala was a Councillor on Telford and Wrekin Council for 12 years until 2003. Other voluntary roles include: Chair of West Midlands Committee of the Big Lottery Fund; Member of Regional Committee of BBC Children in Need; Vice Chair of West Midlands Regional Arts Board; School Governor and Town and Parish Councillor.
Nuala was appointed as a Chair of the Trust on 16 February 2019.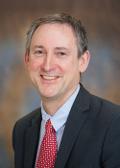 David joined the Trust as Chief Executive in March 2020. He has worked in the NHS for more than 35 years across commissioning and provider roles at both local and national levels. During his career he has been Chief Executive of Newham Primary Care Trust, Deputy Chief Executive of the NHS Confederation as well as the Managing Director of the Central Eastern Commissioning Support Unit. Before making the move to Shropshire he was Director of Transformation at Richmond & Kingston CCGs, following roles as Transformation Director for Cumbria CCG and working with the STP in North Central London. He has most recently been Interim Accountable Officer for Shropshire CCG and Interim Programme Director for the Shropshire Telford & Wrekin STP.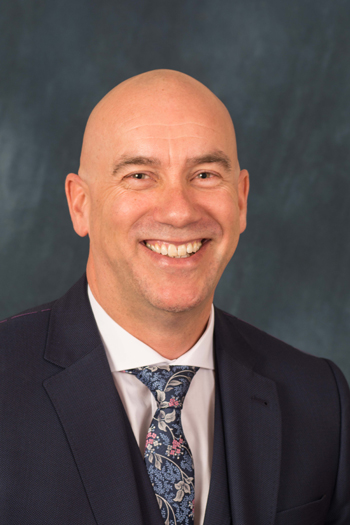 Steve joined the Trust in September 2014. He is a Registered Nurse with a strong track record of modernising services and strongly believes in giving clinicians really good professional leadership and support. He has been involved in leading complex change programmes to support patients in better ways. Before moving into community health services he played a critical role in the leadership team that ensured South Staffordshire and Shropshire Healthcare became one of the first Mental Health NHS Foundation Trusts.
Qualifications
RNLD, RNM, MA (Community Care), Dip. BM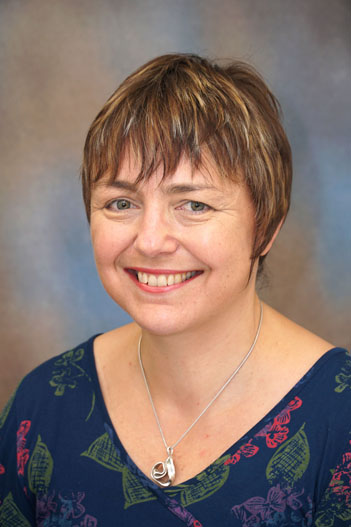 Jane is a GP by background and has lived in Shropshire for over 20 years combining clinical work with medical leadership and management roles both locally and nationally.
She was the first Medical Director of Shropshire County Primary Care Trust, then moved on to be Medical Director ( Primary Care ) for West Midlands Strategic Health Authority. From there she was seconded to the Department of Health to work as Director of Clinical Leadership and Engagement during the design and implementation of our current NHS commissioning system.
She has worked as Deputy Medical Director for the UK Faculty of Medical Leadership and Management for the past 5 years, combining this role with a variety of others including as Non-Executive Director for The Gold Standards Framework Centre, undertaking medical appraisers and as a clinical associate of Mazars (health consultancy).
Jane is passionate about enabling people to work together across sectors and tribes to benefit our community and has established a social business, Creative Inspiration Shropshire CIC, through which she facilitates a social prescribing network across Shropshire, Telford and Wrekin. She is a keen amateur musician and creative arts are core to the work Creative Inspiration does. As a core member of the All Party Parliamentary Group for Arts, Health and Wellbeing, Jane plays a part in shaping the future of arts for health nationally.
Another role she enjoys in our local community is as a member of the University Centre Shrewsbury ( University of Chester) Advisory Board.
Qualifications
MBBS, SFFMLM, MRCGP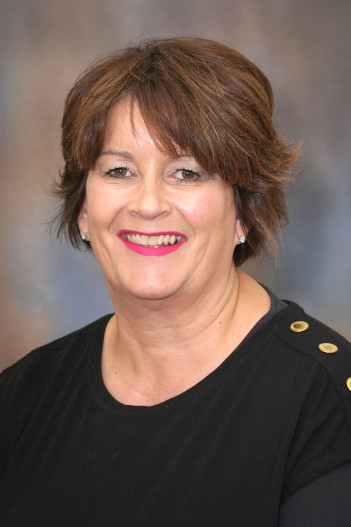 Jaki joined the Trust in March 2019. Jaki is on secondment from Sheffield Teaching Hospitals NHS Trust where she worked in Organisational Development. Jaki started her career in nursing, completing RGN training in Derby before moving into HR and OD, and has in most recent years worked at director level inside and outside of the NHS. Jaki has experience of leading large scale transformation programmes and developing strategy aligning the people agenda with the needs of patients and communities. Jaki is Vice Chair of Cycling UK where she has served for the last 7 years as a Trustee.
Jaki's portfolio includes Organisational Development, HR and Workforce, Occupational Health, Guardian of Safe Working responsibilities and patient complaints.
When not at work Jaki enjoys being in the outdoors, walking and cycling and spending time with family and friends.
Qualification
MA, FCIPD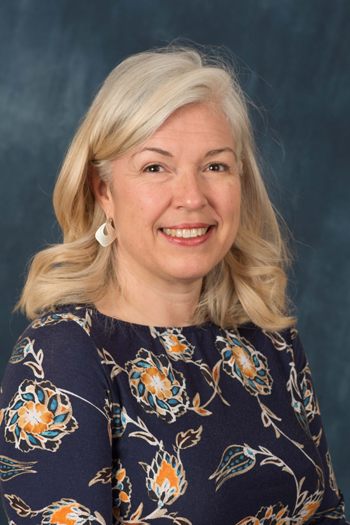 Ros started her career training to be a teacher but switched to accountancy in her early twenties, becoming a member of the Chartered Institute of Management Accounts, having been support to study by various healthcare providers in the West Midlands.
Ros has worked in NHS Healthcare for over 25 years, crossing sectors from acute, mental health and commissioning. Ros was appointed to the Trust in October 2015 and she has been a board director for nearly 10 years. Ros is responsible for setting the financial strategy and has taken IM&T, Informatics and Performance into her portfolio.
Qualifications
CIMA
Non Executive Directors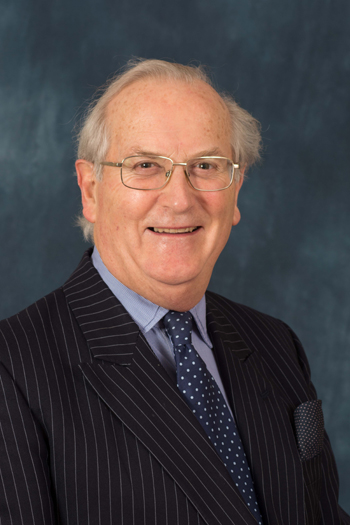 Peter has extensive private sector financial and commercial experience. He is a Fellow of both the Institute of Chartered Accountants in England and Wales and of the Association of Corporate Treasurers. Peter joined the Trust as a Non-Executive Director in 2013 and is the Chair of the Trust's Audit Committee.
Qualifications
ACA, FCA, FCT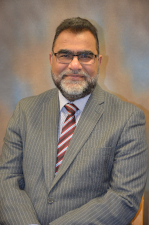 Harmesh brings a strong background of accountancy and financial management to the role, having spent more than 20 years working in senior roles at Wrexham County Borough Council.
He also has extensive experience as a Non-Executive Director, including at The Shrewsbury and Telford Hospital NHS Trust. Harmesh said: "I am passionate about health and wellbeing and delivering a first class NHS service to the population of Shropshire and its neighbouring residents. I am committed to the values of the NHS and its staff. "I welcome the opportunity to play a part in reshaping community services and help drive forward quality and service improvements in future years."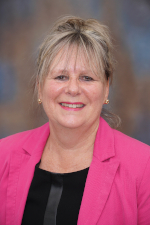 Tina has over 40 years of experience in clinical and strategic nursing roles. She has most recently worked as Chief Nurse of the Greater Manchester Health and Social Care Partnership.
Her appointment brings her full circle, having started her career as a Ward Sister for the old Shropshire Health Authority in 1979. Tina said: "I was born and bred in Shropshire. As a nurse, I am passionate about high quality care and in all my Board-level posts I have championed a patient-centred approach."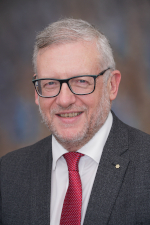 Peter has worked in the public sector in a variety of senior strategic development and service improvement roles, and is currently Implementation Manager at Birmingham Children's Trust. Peter said: "I started my career in the NHS and have a strong passion to apply my diverse experiences to support and work alongside other colleagues to deliver the best possible healthcare for the local community. "I have a strong track record in partnership working and networking,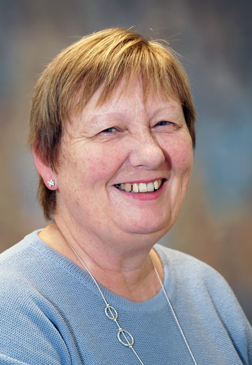 Cathy Purt joined the Trust as a Non-Executive Director in July 2019. She has worked in both the private and public sector and has held Accountable Officer posts at two Clinical Commissioning Groups (CCGs) as well as Executive Director posts in Acute Hospitals. She has also worked for the European Commission in the Middle East, where she specialised in the delivery of healthcare projects to vulnerable communities. Cathy is also a trained chef and works sessionally in a cookery school.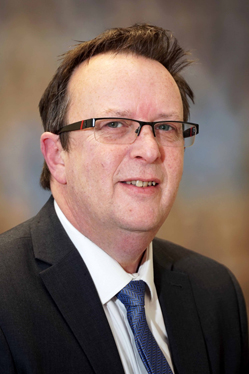 Mike is a charity professional, including many years' leadership experience in Health and Social Care as a former Chief Executive of a children's hospice, working closely with national bodies Together for Short Lives and Hospice UK. Mike has also served as a Town Councillor and Mayor – and also has over 20 years' experience in the corporate world, including finance and media. He is a Chartered Fellow of the Chartered Institute of Management and a Fellow of the Royal Society of Arts. Joining the Trust in 2019, Mike also holds an MA in Leadership from Lancaster University and is committed to influence the future development of the Trust through using best practice from commercial, third and public sectors.
Next review due: 1 September 2020