Patient Experience and Engagement
Our goal is to deliver a better experience for those who use our services – and we use feedback from patients and from the general public to help us to do this.
One of the issues within such a diverse organisation like Shropshire Community Health Trust is to be able to have a common theme running through the different patient experience surveys and to be able to manage this work and our response to the feedback effectively – so that is has positive outcomes for patients.
This is vital if we are to understand issues in all our services and not concentrate on some services to the detriment of others.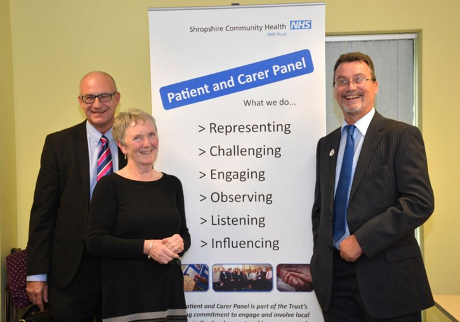 Patient & Carer Panel
The Panel has open discussions and looks at specific themes at its meetings. Quite often thirty people attend, including some Board members at different meetings. Patients, volunteers and other key health and social care stakeholders are represented.
Volunteering-training & support
Volunteers bring a range of skills and life experiences to the Community NHS Trust. The Trust guides and supports volunteer. Mandatory and specific training is also offered. We also have a Volunteer Handbook that volunteers co-designed with ourselves to understand the role they may undertake. Ring Mark Donovan 01743 277500 if you require more information.
Patient Experience Feedback
Patient experience feedback is important because it can help the Community NHS Trust improve the quality of the service we provide.
Below are the feedback approaches that we are currently involved with: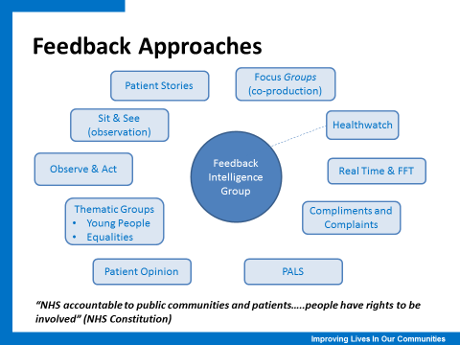 Next review due: 1 September 2020