Care Quality Commission (CQC)
Welcome to our Care Quality Commission web page
Care Quality Commission (CQC) is the independent regulator of health & social care in England. Each NHS trust is legally responsible for making sure it is compliant with the outcomes of Quality & Safety.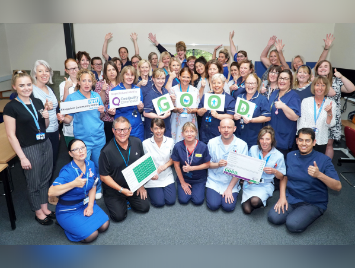 The CQC will inspect NHS Trusts, reviewing key clinical services, looking at the care patients receive, the systems and processes in place and considering:
Is it safe?
Is it effective?
Is it caring?
Is it responsive to peoples' needs?
Is it well led?
Shropshire Community Health NHS Trust has been registered with the CQC under the Health & Social Care Act 2008, without condition, since 01 July 2011 to provide the following services:
Diagnostic and Screening Procedures
Family Planning
Nursing Care
Surgical Procedures
Treatment of Disease, Disorder or Injury
The CQC check how NHS services are meeting the outcomes of quality and safety though a programme of routine or risk based inspections and will share their findings with the public via their website.
Next review due: 1 September 2020